Call Now For A Quote:
01277 402009
Or Fill Out A Form
Live in Warley & need to scrap your vehicle? We can help. Collection & Payment Same Day.
Looking for a reliable scrap car company in Warley? We are the company for you! We accept cars in any condition, whether they have failed an inspection, been in an accident, or are just collecting dust in your garage.
Fill out a form that includes your name, a phone number that we can contact you at, your make and model of the car, and finally the postcode where the car is parked or if it is on a road, specify the road location instead of the postcode.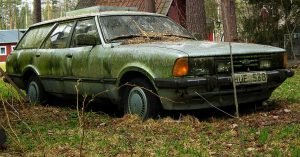 Scrap Car Company In Warley
In addition, Scrap My Car Brentwood is a company dedicated to providing a quality service to its customers. We operate seven days a week, and we can scrap your car anywhere in Warley and surrounding areas. Get in touch for a scrap car quote now.
Here are some of benefits of use us to dispose of a scrap car. 
Fast Service – We can collect your car within the hour 99% of the time. 
Top Prices Paid – Your always getting a good price with us.
No Silly Fees – Some traders will add silly fees to on arrival to lower the price they have to pay. e.g lost logbook cost
Plenty Years Of Experience – We have been in the market for a very, very long time so you are in safe hands.
Get A Free No Obligation Quote Today – 01277 402009