Call Now For A Quote:
01277 402009
Or Fill Out A Form
Live in Ingatestone & need to scrap your car? We can help. Collection & Payment Same Day.
Scrap My Car Ingatestone For Cash
Our company offers the best price to scrap your car in Ingatestone and the surrounding areas. We guarantee cash on the spot.
Whether your car has failed its MOT, been in a crash or is nearing the end of its life, scrapping it could be a great way for you to generate some extra money.
It is easy to scrap a car – Just complete an online form with the following information: Your name, a phone number you can be reached at, the make and model of the car, and the postcode /address.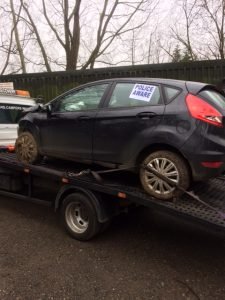 Scrapping A Car In Ingatestone
Scrap My Car Brentwood operates 7 days a week and is fully licensed to scrap cars throughout Ingatestone and surrounding areas. Not to mention, but our prices are very competitive and we give a quality service to all our customers. Making us a great choice to use when scrapping your car in Ingatestone. 
Here are some of benefits of use us to dispose of a scrap car. 
Fast Service – We can collect your car within the hour 99% of the time. 
Top Prices Paid – Your always getting a good price with us.
No Silly Fees – Some traders will add silly fees to on arrival to lower the price they have to pay.
Plenty Years Of Experience – We have been in the market for a very, very long time so you are in safe hands.
Get A Free No Obligation Quote Today – 01277 402009